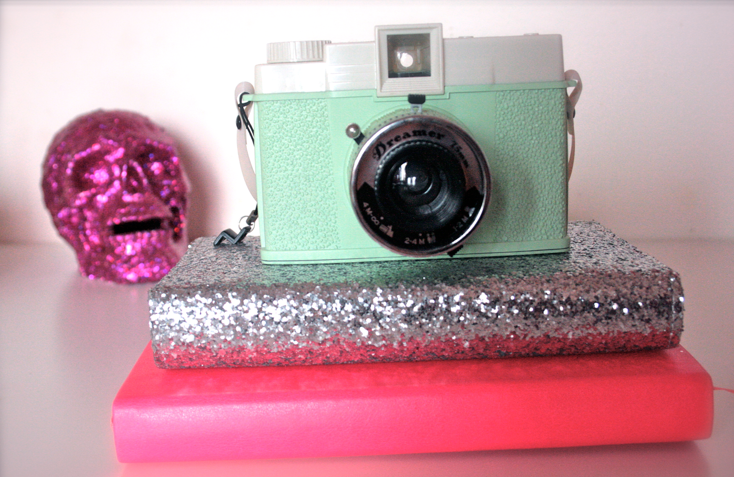 I don't know if you've heard about The Blogcademy yet.
Well, this two-day blogger-babe bootcamp has been all over the blogosphere and all over my browser history. I can safely say that I have been stalking (in a good way!) the headmistresses, and all their blogcadettes, from the very start. When Gala, Kat, and Shauna announced that the workshop was coming to Brisbane I may have just done a little happy dance and squealed with glee. The idea that
I
could be at The Blogcademy has been whirling around in my mind for months now. Unfortunately, my student status meant I couldn't afford a ticket but, luckily, a scholarship is offered for one aspiring blogger superstar in every city. Of course, I just had to apply for a scholarship. I cannot let this opportunity pass by.
After first finding Gala's blog about 3 years ago I can remember spending about 3 days scrolling through and devouring every single post. To say I was an immediate fan is a bit of an understatement. There is just something about Gala's writing and her electric yet always applicable posts that had me hooked! And then when I found Shauna and Kat's blogs I seriously had to wonder how I hadn't found their magic and empowering online havens before. The internet has been one of my favourite things for as long as I can remember – it is an endless pool of knowledge and inspiration, what's not to love!? – but I never realised it could be so beautiful and amazing and house little worlds that beautiful and amazing people, and maybe even I, could create.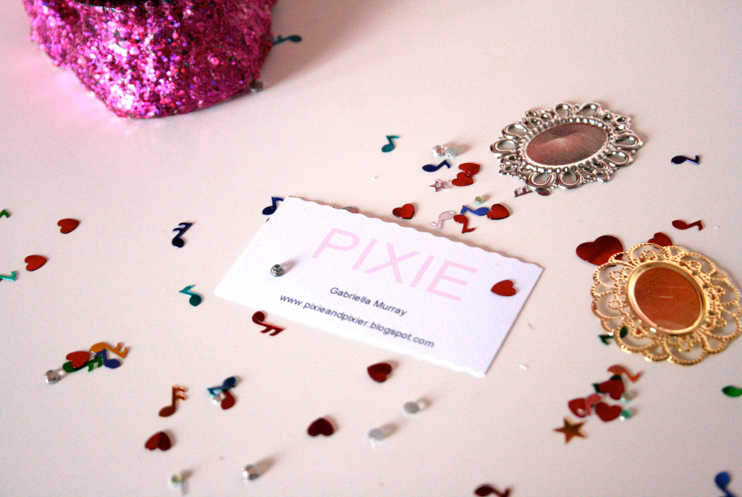 I thought about starting my own blog since then but always held myself back. I just kept making excuses and feeling embarrassed. But when I opened
my shop
I wanted some way to connect with my customers at a deeper level, to share more than just another product to add to your shopping cart. I realised that an online (& even offline!) persona and audience doesn't just emerge out of thin air. If I want to create something out of my creativity, my ideas, and my dreams, well, I'm just going to have to get out there and grab it for myself!
Earning a scholarship to The Blogcademy isn't about begging (please, please Headmistresses, I beg of you! – worth a try?) or a sob story (
Exhibit A
). In effort to earn my ears I thought I'd push myself to do something I've wanted to do for so long (it was one of my new year's resolutions!) – to make a video.
Despite all the ideas for videos I have scribbled down, I just keep get embarrassed and doubting myself when it comes to recording and uploading. But when I saw that The Blogcademy was coming to Brisbane I knew there was no way in hell I was going to let this opportunity pass! I put my gladrags on, donned some ears and blasted a bit of Cindy Lauper. I mean, what better way to show you that I mean business about my business than with some modern interpretative dance?! Sure it's kind of silly but, really, so what?! Maybe the world would be a better place if everyone put videos of themselves dancing in bunny ears online!
So, headmistresses, you've already helped me take a leap for my dreams and do something that kinda freaks me out. You've pushed me past the limits I placed on myself and helped me put my all into working for what I love. And you didn't even know about it – that's how brilliant you are! I know that attending The Blogcademy will help me propel my blog and my shop to where I want to go. I've read the countless success stories and I'm hoping that I could be one of them too.
Now, if you want to help me earn a spot and bag yourself a bargain in the process, listen up! I will be giving away three custom cameo necklaces (1 in honour of each Headmistress).

Just repost the image below on Instagram to @theblogcademy, #theblogcademy, and @gabriellamurray


AND I'll also be offering 30% off everything in the shop with the coupon code 'BLOGCADEMY30' – just pop it in at checkout.
Repost it as many times as you like for additional entries – you've got to be in it to win it, right?
Offers end Thursday 3rd at 9pm!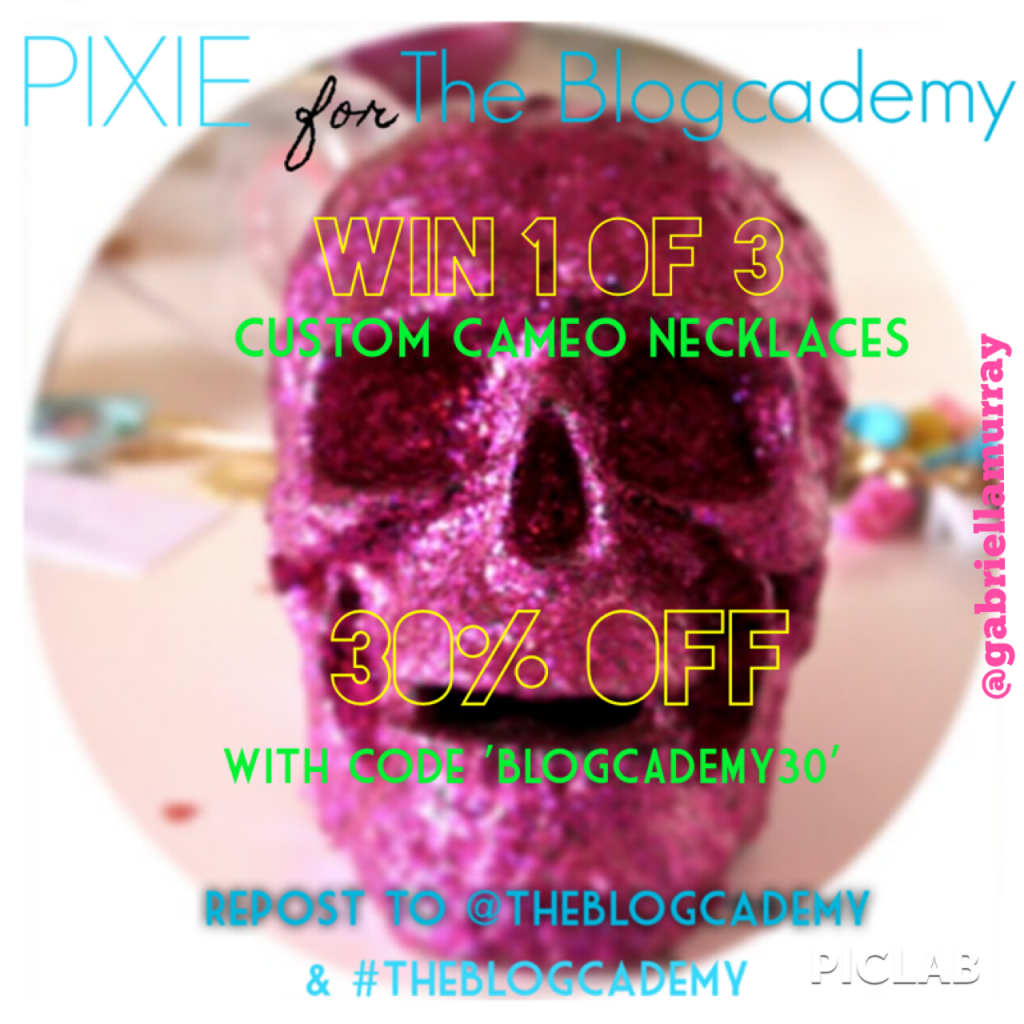 Hopefully my dance moves and Instagram campaign will be enough to grab a spot! I cannot explain how much I want this and how useful I know it's going to be for me.
I want to thank everyone in advance, thank you so much for watching, reading and reposting!
And Gala, Kat & Shauna, I hope to see you in class in November!

Fingers and toes forever crossed,
x