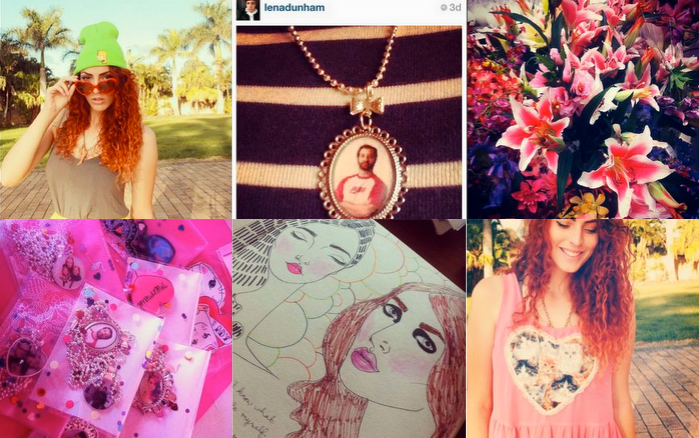 Instagram is pretty much my life force but I have been having the worst luck with my Iphone lately (which may have something to do with me smashing it on concrete and then for some reason pulling apart the motherboard). So, my IG has been a tad slow lately and I'm experiencing serious withdrawals.
Here's some snippets of what I'm managed to post with a shaking screen:
Bart beanie!
♡
That would be LENA FREAKING DUNHAM (my life idol, fyi) sporting her own Judd Apatow necklace. I will never get over this.
♡
Always photograph flowers (even if they're fake and in the middle of IKEA
♡
Packing orders with excess glitter and sequins, as always
♡
Doodling parties
♡
Cat dress!
Happy Wednesday!