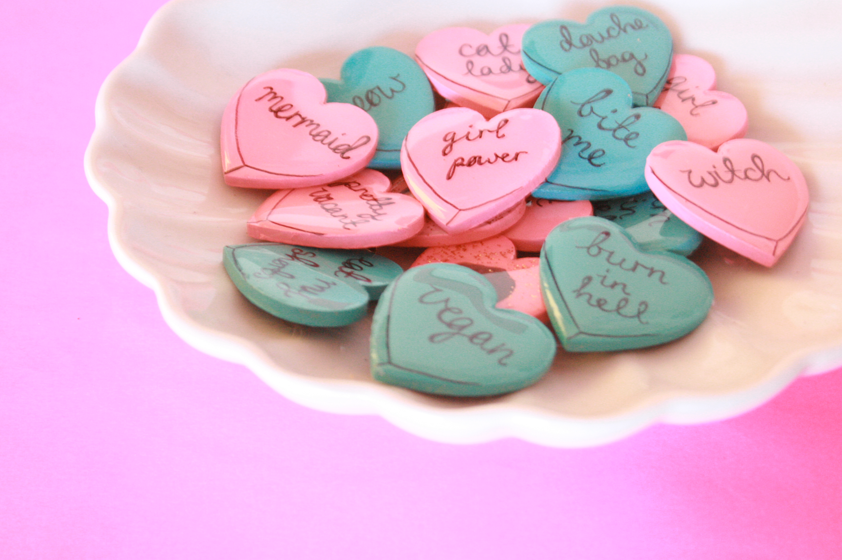 After possibly the dreamiest (and most exhausting!) summer gallivanting around Europe, I'm back. It was ridiculously over-the-top amazing. I just can't even, guys.
In an effort to tame my post-Vacy-Cay blues I've been upping my game. With a notebook filled with ideas, instax photos wearing fake moustaches, and enough notes-to-self for me to begin questioning my mental health, I'm ready to rock.
I'm not gonna lie – I've been back for a couple of weeks and I've been spending most of my time doing some rather intense power-napping and singing to my cats. I've also managed to squeeze in some time to re-open my shop and make a ton of fancy new things that I'm crazy excited to share (read: expect cut up Barbie dolls in the near future).
So for now I'm going to cherish the last of the Southern Hemisphere's winter with movie marathons with my cats and just create an insane amount of new and exciting things.
Gabi
P.S. Those super fancy brooches are available in the shop right now!