This skirt makes me feel like an extra in one of those Disney Channel movies about teens living on a satellite community orbiting in space. Or something like that.
It only felt natural to wear this Tatty Devine Dinosaur necklace rip off I got of Etsy ages ago. One day I'll get the real thing but for now this beauty will suffice.
Look at the amazingness the laser-cut detailing of the skirt shines onto my legs! How can I not dance by myself in the front garden while taking far too many photos.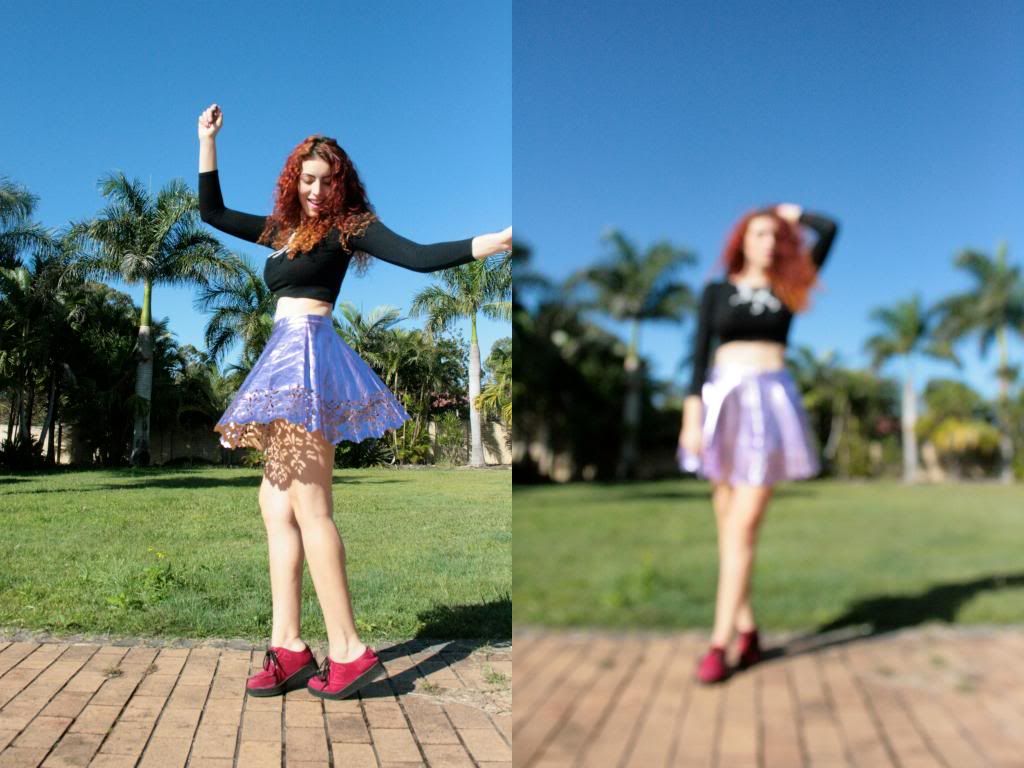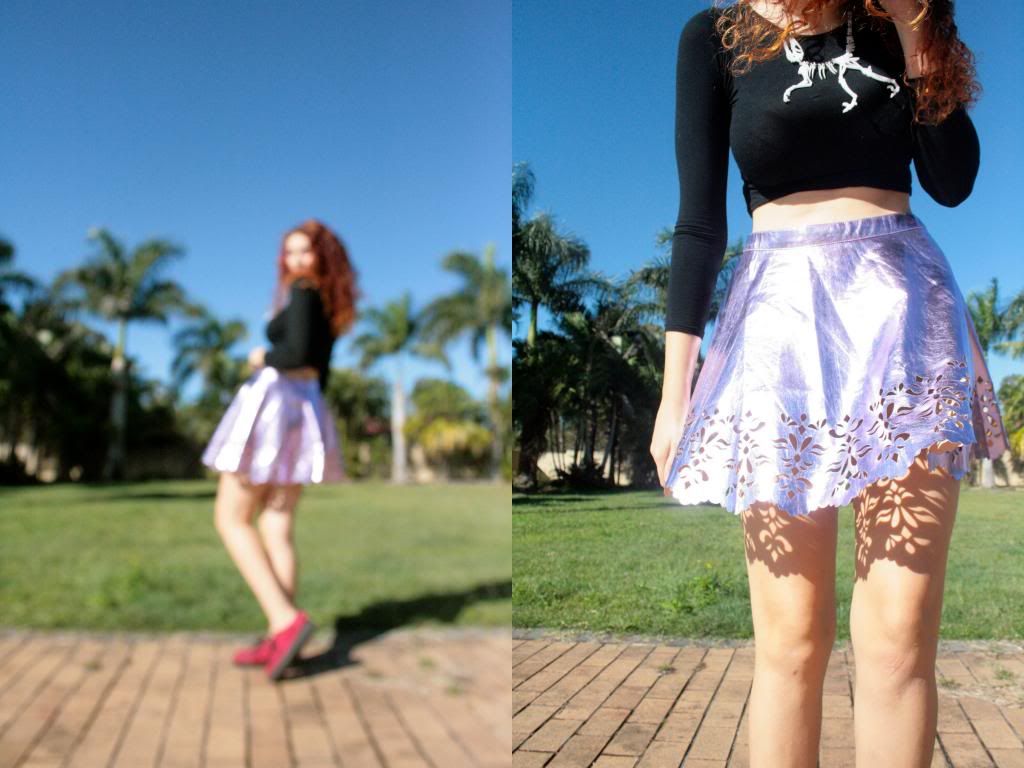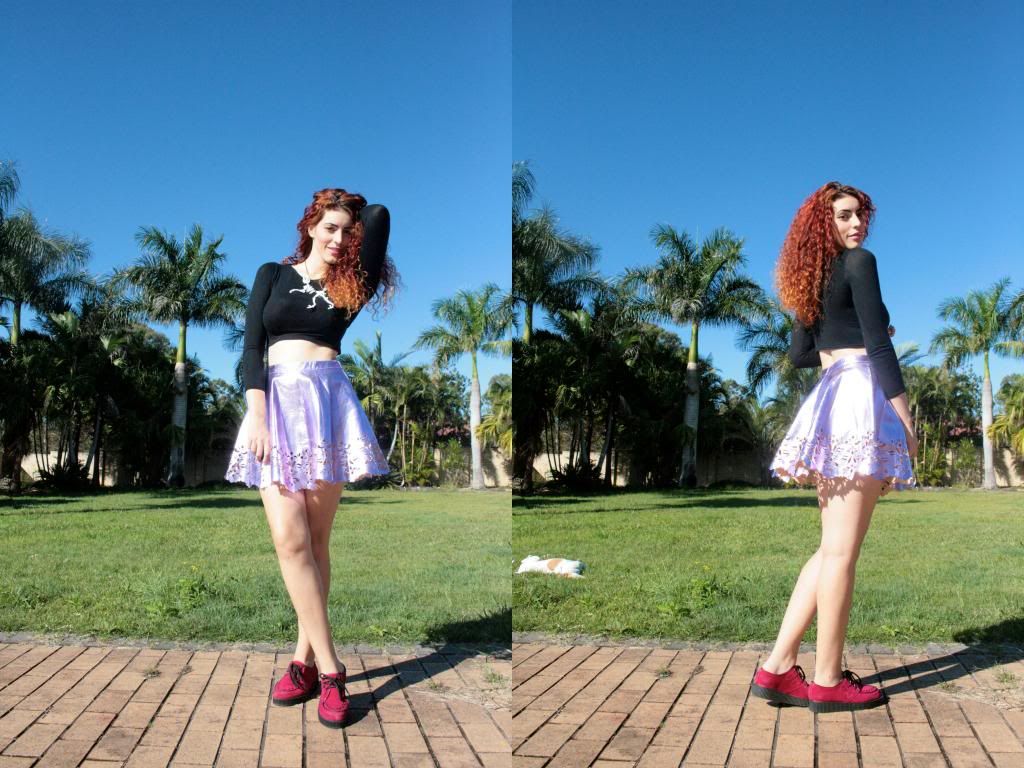 Necklace: Etsy; Top: ebay; Skirt: Missguided; Creepers: ebay
Have a lovely Wednesday!
x