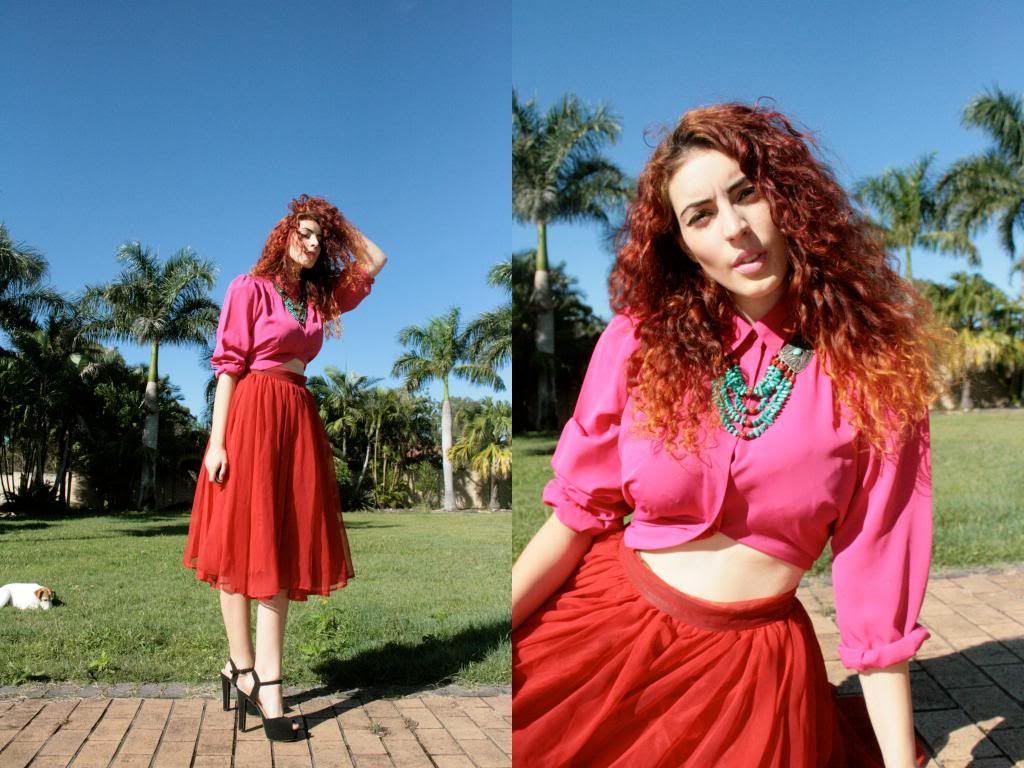 You may have already noticed that I have a bit of an affinity for the colour pink. I like it hot, bright, and everywhere. Pink with orange is probably my favourite but I've recently been all over pink with yellow and when I found this crazy, instense, amazing skirt in the 'Fill a bag for $3' section at my favourite thrift joint I almost went banana sandwich. I may have got the best $3 bag of my life, there are some seriously good finds that I'll get round to sharing sometime this millennia.
Please excuse the scowly face. I love mid-day sun (despite what every photographer/blogger/person-who-knows-anything-about-lighting will tell you) and went sans-sunglasses. We'll all just have to live with it.
I have no idea what the theme is. We'll say Spanish. It gives me that vibe but maybe that's because I've been planning/constantly-day-dreaming about visting Barcelona NEXT MONTH! I might cry when I see all the Gaudi's. No, I definitely will.
Shirt: Vintage; Skirt: Vintage; Necklace: from a market in India; Shoes: KMart
Hope you have a freaking wonderful day!
x