Can we just talk about this belt for a second? My mam has had it since I can remember and some way along the road I claimed it as my own. I don't know how but it somehow has the power to make any outfit badass.
I definitely recommend googling '80s Moschino.' I would not mind my whole wardrobe consisting of that magic!
Both this incredible snakeskin print crop jacket and beyond gorgeous floral dress are up for grabs in
my shop
, should you want to make them your own!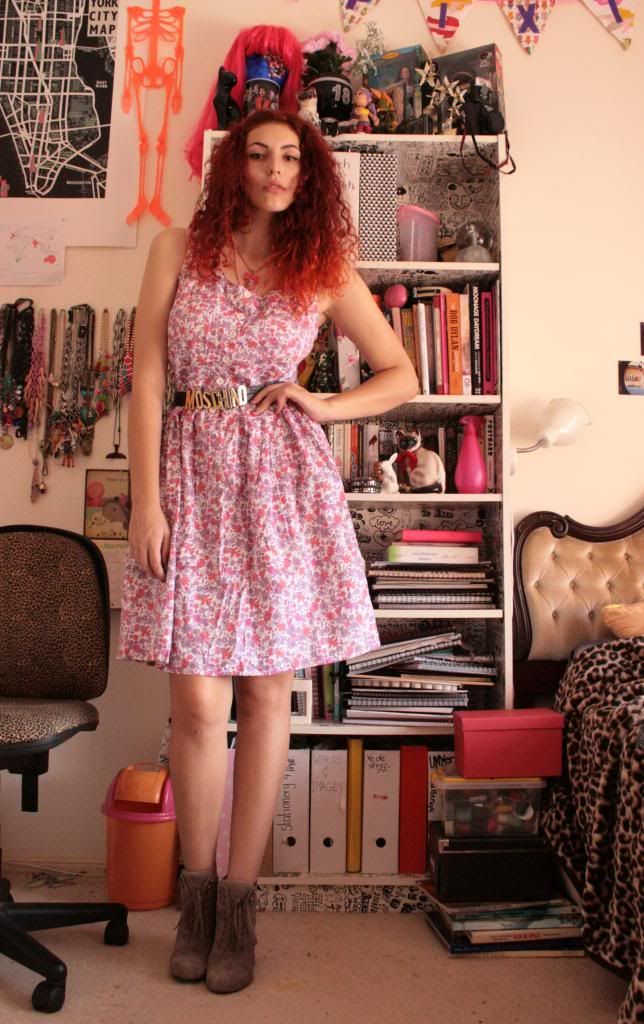 Have a fantastic Wednesday!
x