There's just something about leopard and hot pink, especially glittery hot pink (with a cute black collar that you can't even see in these pictures - oops!).
I've barely been wearing jewellery lately, I think it's because I'm constantly making jewellery, or I'm just being lazy - but I need to start piles the rings on again! I just can't neglect my collection like this!
For months I'll only wear minimal jewellery then, suddenly, I'll have bangles up to my elbows and rings on every finger!
Are you minimal or maximal when it comes to jewellery? Or fleeting and undecided, like me?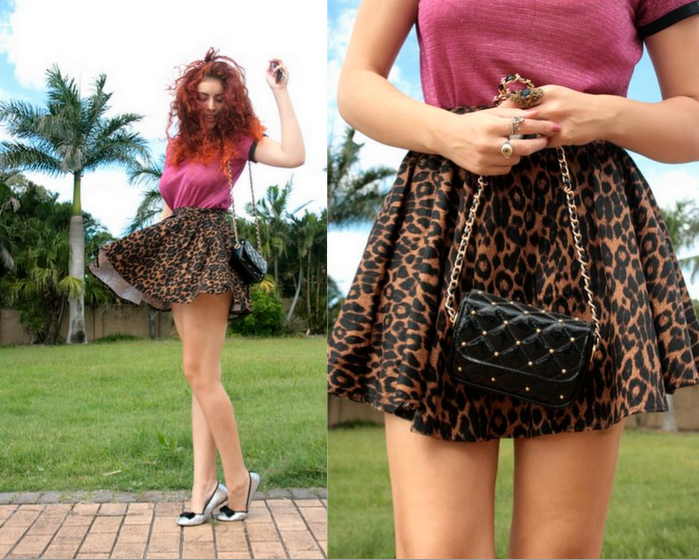 Top: vintage; Skirt: Mr Price; Bag: thrifted; Shoes: Rubi; Rings: from India, vintage and Diva